January 2019 Giveaway from Test Strips 4 Money
We are giving away 2 $200 gift cards to 2 of our sellers. Like our last give away the only thing you need to do is sell $60 worth of goods in ONE shipment to us. We must receive the shipment between January 1, 2019, and January 31st of 2019. 2 winners will be drawn at random.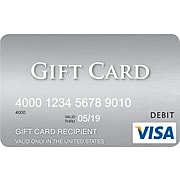 We look for ways to reward our repeat sellers every month. We know after Christmas things are a little tight and we wanted help with a $200 Gift Card. Two of our sellers will win a $200 gift card.
Our last giveaway was a big hit with Erin G wining an Xbox One for her kids.
The only terms and conditions are as follows:
Must have a payment of $60 or more issued to you between 1/1/2019 thru 1/31/2019.
Thats it.
We will draw the 2 winners on 2/4/2019 and they will be notified by phone and email.